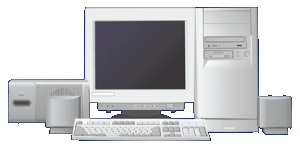 Export File Formats (Mac/PC)
.TIFF (.TIF)
.AI* - Adobe Illustrator
.EPS* - Encapsulated Postscript
.CDR* - CorelDraw
*Shop drawings should be sent in these formats whenever possible.
Please send vector-based digital artwork whenever possible. These can be scaled to any size, at any resolution without losing detail or clarity (bitmaps are resolution-dependant and will loose quality when scaled down).
Removable Media
3.5" Floppy Disk (PC format)
Zip 100 (PC format)
CDR/CDRW
Email: info@signaturesignage.com
Note: Make sure to label all disks with customer name, job name, return address, and phone number.
Fonts
Include all fonts that correspond with artwork. When exporting artwork that includes type, please convert it to curves, outlines, or paths whenever possible. This will eliminate the need to send fonts.
Color Specification
Please provide accurate color hardcopy, color chips and/or color reference (Pantone Matching System) with all digital artwork.
Ink-jet Vinyl Graphics
Acceptable Artwork
Digital (see above guidelines)
Photographs (semi glossy preferred)
Original Artwork (not recommended due to possible loss or damage during shipping)
Editing - If image requires editing due to poor quality art, photo, etc. additional charges will be added. We will notify you to discuss particulars and get approval before staring.
Printable Area 53", 48" and 35" widths available by 10&½-0" lengths.
Overlaps ½ All graphics larger than one panel will have a minimum of ½" overlap. Butt-seams not recommended due to vinyl shrinkage.
Determining Correct Resolution for Raster (i.e. bitmap/scanned) Images:
Output Width x Output Resolution* (50/150/300 dpi)
Input Width
*Note: Output Resolution =
½ Low (50 dpi) recommended for graphics viewed over large distances
(example: large ad panels).
½ Standard (150 dpi) five to ten feet viewing distance
½ High (300 dpi) close viewing (example: directory graphics)